Top 5 resources to find a copy that sells
June 10, 2020
2020-06-10 4:23
Top 5 resources to find a copy that sells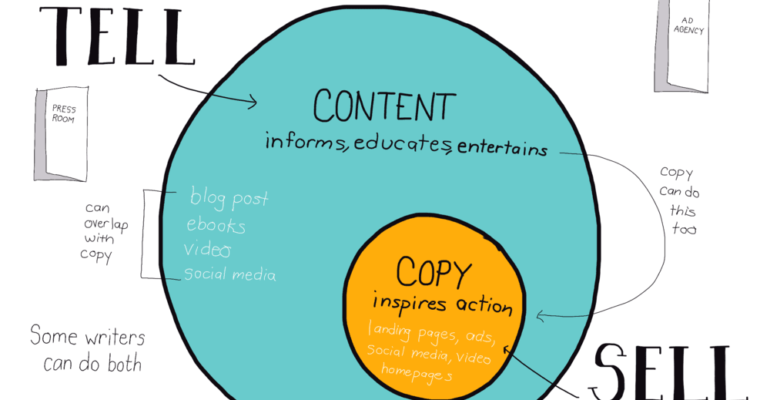 Top 5 resources to find a copy that sells
Content tells, copy sells.
Don't you think 'copy' is what drives conversions? It could be on Facebook Ads, sales copies, emails, etc 
Just before you ask the difference between content vs copy, here is a simple explanation:
A copy is written communication used to persuade an audience to take any action or to raise their awareness of a brand. 
Whereas,
Content is information communicated to an audience through media.
So where do we find 'copies' that sell? 
Here are a few places that will definitely help you gain some copy-inspiration – the inspiration of copies that have worked for big companies or marketers so you can follow, learn and implement:
1) Our best friend Google's 'Copy' method
Search for any keyword, for the sake of our example, we will go with "Ecommerce marketing" – Pick the top 3 search results and try to analyze why it is ranked in the top 3. It could be because of the keyword and hook in the title, the structure of the post, word count. Make a note of it. 
You might have already heard about this. Find the top questions people are asking about your topic. Try implementing your learnings from the previous step in creating content that answers a few questions arrived from this step. 
An amazing resource where everything from newspaper ads to Facebook ads, social media posts to sales copies that have been analyzed and broken down with simple and to-the-point explanations on why brands could see great conversions or results. 
4) Good Email Copy
If you are looking for an email copy inspiration from great companies, this is the go-to resource. It lists emails from companies like Slack, Kissflow, Pinterest etc under various tags. It will help you understand their tone and approach. 
5) Marketing Examples
Aptly named, Marketing Examples is another great resource to gain inspiration with various case studies on what makes certain marketing campaigns super successful.  
Hope this helps.