The best landing page builders for marketers who do not code
June 10, 2020
2020-06-28 18:13
The best landing page builders for marketers who do not code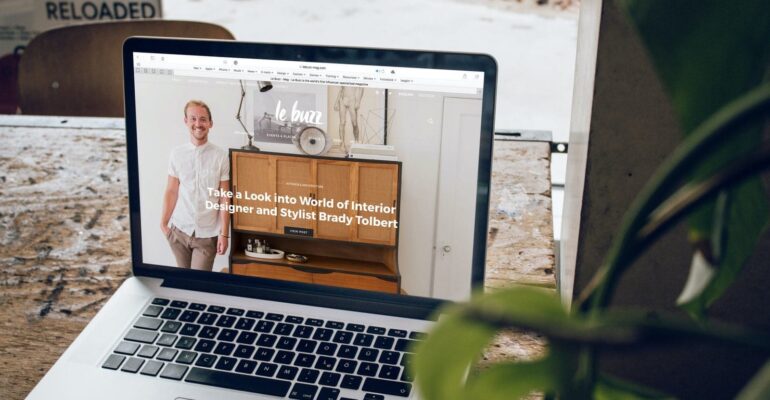 The best landing page builders for marketers who do not code
Read on to know the best landing page builders to create amazing landing pages for your marketing campaigns.
Try imagining this, if you were to build landing pages or web pages years ago, it would take a lot of coding, time and in case you aren't someone who doesn't know to code, you had to engage a developer and marketer to make sure they make landing pages that convert. Not anymore, it is 100x more straightforward and faster now. All you need is some experience in marketing and sales, and time to create it.
What is a landing page?
One of the first interfaces through which your potential client would come across your brand would be on a landing page that is nothing but a webpage that helps you capture the details of the visitor or understand their interest in your product or service. Through this page, you would convey all the required information about your product, service, or any offer. You would also share the advantages such that you convince them to do transactions or purchases from you. These transactions could be "free" where you offer something in return to the information they share or a paid deal.
Essential elements to create a landing page that converts
Before we look at the ways of creating landing pages, let us quickly see the essential elements required to create a great landing page.
The main headline and a supporting sub-headline:
You have to capture the attention of the visitors with a great Headline and explain your product or service in 10 words or less.
A clear description of your offer:
Explain further with bullet points or breakdown sections
Visual elements such as an image or a video:
Make it visually attractive with photos or videos
Key benefits of your product or service:
Convince your visitor advantages of using your product or service over others
You may also include details such as testimonials, client logos, and badges.
And most importantly, the CTA or Call-to-action for conveying the goal of the landing page.
Do note that landing pages and homepages are not the same. The focus of landing pages is to achieve target traffic and lead generation, so it is always recommended to limit or remove the navigation on such pages.
Now, let us discuss how to make landing pages using different tools available.
Best Landing Page Builders – Top 5
WordPress powers nearly 35% of the world's websites, and I would highly recommend you create landing pages in WordPress. The easiest way is to use Elementor, a plugin that offers elements or widgets in a drag and drop interface. For example, you can drag the video element to the editing area to add a video to your page.
Elementor already has 1 million users, installed on 3 million websites. It has an ecosystem and community of its own, making it the fastest growing platform on WordPress.
Check it out here. You can start free and upgrade to a paid plan for pro elements and features. It is $49 per year for a single website plan, compare it with outsourcing the task to a developer. Best of all, they offer support while you are stuck, or a feature is not working.
Elementor is an excellent alternative for Clickfunnels if you want to create landing pages for affiliate marketing.
Unicorn Platform positions itself explicitly as a landing page builder for startups. Unlike Elementor, where you have to set up WordPress after subscribing to a hosting plan from a hosting provider, you need not worry about it with Unicorn Platform.
It takes a very similar block-based, drag, and drop approach to creating landing pages. It offers SSL, custom domain support too. If you are launching or promoting a mobile app or a SaaS, this a great and quick option to consider.
I have been a beta user, and I am pleased about the updates to the product over the past two years. Check it out here.
Landingi is another top landing page creator for non-programmers similar to Elementor but not WordPress based, which is fantastic. It has more than 100 beautiful templates for you to start right away. One of the unique features of Landingi is that you can AB test everything without any complicated setup and see better conversions.
It has a huge and growing template gallery, so you are not out of ideas.
If you need better controls on elements and design, Webflow is a great tool for landing pages. It is a content management system like WordPress, so you could possibly do everything that you would do on WordPress. It is not as easy as others on the list because of the flexibility options it provides. For someone totally new to web or landing page design, the features could be overwhelming.
However, they have great templates that you can purchase or gain inspiration to create them all by yourself. And if you consider ads and SEO traffic to be a huge factor, you should definitely give Webflow a try as it prioritizes SEO aspects, speed, and mobile-friendliness for advanced landing pages. It is one of the best landing page builders for advanced users.
They have great resources like this one for you to get started too.
This one is focussed on a different use case. It is more focused on creating amazing personal landing pages to showcase portfolio, contact, or about yourself. The idea here is to create super responsive, mobile-friendly pages, and websites. You should consider this if you don't want the headache of setting up the hosting or if you want to create a one-page landing page.
All these builders offer integrations with other tools for automation and analytics, including Google Analytics and Facebook Pixels, to track and understand what is working and what is not, also to retarget your visitors for remarketing.
Other Landing page generators
There are hundreds of other landing page generators that you can use as well. Here are a few which you can check out.
Landing Page Creators for Ucraft
Landen
Unbounce
Instapage
Lander App
Bonus Resource
Want some excellent inspiration for amazing landing pages? These resources will help you. It covers various kinds of pages, including saas pages, pricing pages, and more. View them here.
You may also check out Hubspot article of great landing pages.
Did you find this resource useful?
What are the other best landing page builders that you think should be on this list? Let us know.