Growth Hacking tools and tactics for the no-coder in you
June 10, 2020
2020-07-30 13:26
Growth Hacking tools and tactics for the no-coder in you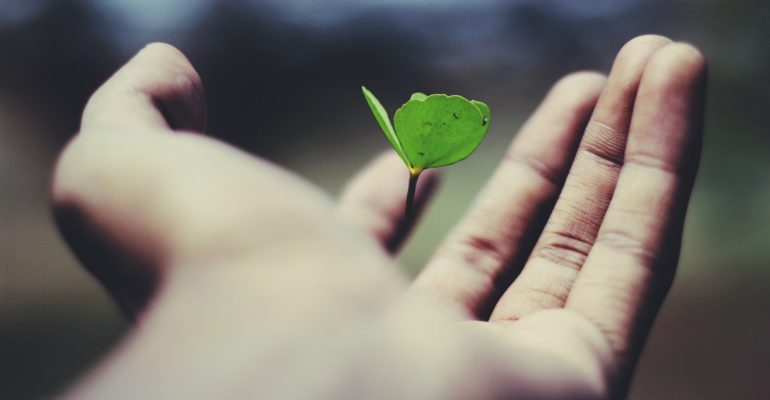 Growth Hacking tools and tactics for the no-coder in you
Growth Hacking might be a term that a few might hate, but let us accept it. Hacking your way to growth is one of the most important aspects to focus on when your ready to battle test your idea or ready to launch.
Let us say, you have used one of the no-code platforms to create a concept and created a landing page too, all you would have to do now is get people to discover you and your page so you can understand their interest. You can say this is marketing, yes it is, but if you do it at a faster pace, then you have to leverage specific tools, technics, and strategies that would hack the way your business is discovered.
What exactly is Growth Hacking?
According to Ward van Gasteren, one of the first Growth Hackers in Europe – Growth Hacking is a new field and a combination of marketing, data, and technology. A growth hacker runs experiments based on a process-based methodology to grow the number of customers. Growth Hacking is ideal for startups because of the limited budgets and resources, but it also lends itself to larger companies.
As we now understood what growth hacking is, let us know a few growth hacking tactics and tools
Growth Hacking tactics
Starting a blog and create valuable and shareable content via a blog post
Leverage audience of other people by guest blogging
Be more active with social media content.
Create topic-specific ebooks and offer for free
Start a podcast
Invite people for webinars
Run contests or giveaways
Get influencers to speak or share about your product.
Join related groups and start conversations
Build an email list and connect with the audience
SEO optimize your content to be discovered
Leverage communities like Product Hunt, Betalist, etc
Growth Hacking tools for you to try
The majority of marketers would already know Zapier. It is one tool that helps us automate our process by offering integrations with 1,000+ tools. For example, if someone shows fill their details in Paperform, I can trigger a sequence of emails to them on GetResponse or other auto-responders without manually adding them as a contact. As Growth Hackers, we have to leverage automation to get things done parallelly and be more productive.
Similar to Zapier, but Leadsbridge is more focused on marketing automation. The most significant and time-intensive task for marketers is managing leads and using it in the right way at the right time. Leadsbridge makes our lives so easy because it has an excellent choice of integrations to make this whole process completely automated. For example, I can set up an integration such that all the emails I receive through a particular Facebook Lead Ad should go to my CRM and be tagged under leads stage. You are not required to download leads from Facebook; upload it to your CRM. One of the best things about Leadsbridge is it has Webhooks, and it means you can integrate your lead forms with any of the tools that allow integrations.
Make your social media content game automated with this buffer or Hootsuite alternative. Not only does it allow you to schedule your posts for the future, but it also has a way to help you discover content relevant to your topic or business post it on auto-pilot to your social media channels. With frequent posts and updates, your social channels look active to your potential customers. You might use this to build your professional presence by growth hacking LinkedIn with posts relevant to your niche.
Referral programs is one of the growth hacking acquisition methods and play a huge role in getting the initial traction. Companies like Dropbox used to referral programs to scale like crazy by incentivizing users for referring Dropbox to others. You can set something similar using tools like Viral Loops, Maitre, or Grow Surf to acquire users this.
Conversational interfaces have better engagement. It is what Landbot allows you to build without any complicated coding or developers. As a user for around two years now, I would say it one of the most advanced custom chatbot builders out there. Any bot that you create can be embedded as a chat or pop up a widget or could be as a full-page embed too – hint: you can make your landing page conversational and interactive.
Similar to Landbot but Manychat is specifically for Facebook Messenger. You can use certain growth hack methods by building your chatbot and integrating it with your Facebook page. Like other no-code tools, it use a simple drag and drop interface to help you build a conversational flow. You can use it to increase engagement by asking people to comment on a keyword for a reward. Anyone who comments will receive a reward on their messenger automatically. It could be a special product invite or a discount code and more.
Personalized and interactive content increases engagement and improves conversions. Involveme allows you to do exactly that. You can build interactive quizzes, polls, surveys, landing pages with images, videos, and more to keep your audience hooked and get the info you need. And with amazing integrations, growth hacking automation is also possible without your manual intervention.
Other Website plugins
You can use tools like Hello Bar for lead generation. It is an attention-grabbing bar on top of your website that is totally customizable. You can design and highlight messages or give offers or discounts in return to the email and phone number and more. Pretty easy way to integrate, just copy the code Hellobar provides you and paste it in your website header.
An easy way to promote your content and brand on twitter. Reward users who share your post or brand on twitter. Clicktotweet helps you not only manage all your tweet links, but it also gives you the ability to track analytics to understand the growth of your influence and authority on Twitter.
How do you find the above methods to hack your way to growth? Which other methods do you follow?
This is a growing list so do visit later to see new additions and techniques that could help you.